• argan oil • gorgeous beauty & care • hair mask • hair treatment • keratin • keratin shampoo • moroccan oil • qgorgeous.com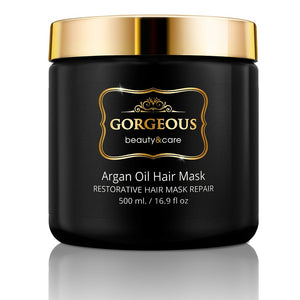 A hair mask is a tool you could use in your arsenal of hair care products if you want shampoo commercial-worthy, shiny, healthy hair. You know how conditioner bottles always recommend you leave the product on your hair for 3-5 minutes for it to work best? Conditioning products take time to penetrate the hair follicles and actually repair or soften the hair. Hair masks are a perfect way to get some deep-conditioning done in order to achieve a silky hair texture.https://goo.gl/TmPbJL
---
• argan oil • gorgeous beauty & care • hair mask • hair treatment • keratin • keratin shampoo • moroccan oil • qgorgeous.com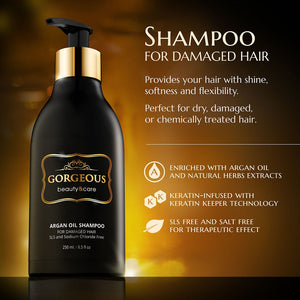 Argan oil is often used as a key ingredient in shampoos due to its ability to restore softness, strength and shine to hair. It is an ideal ingredient to search for in a shampoo for anyone suffering from dry, brittle hair or hair damaged by chemicals and coloring. The benefit of using argan oil as an ingredient in shampoo is that you can apply it just as a normal shampoo without adding an extra step in your routine or worrying about using the correct quantity of argan oil. It is the ideal method for ensuring strong, nourished hair with an...
---
• argan oil • gorgeous beauty & care • hair mask • hair treatment • keratin • keratin shampoo • moroccan oil • qgorgeous.com
Argan oil is often used as a hair treatment. It is extremely beneficial for hair and scalp, and is commonly used as a conditioner.Vitamin E is extremely beneficial for hair, and is found in argan oil in high quantities. Vitamin E promotes healthy hair growth as it contains antioxidants, which help boost cells and encourage them to produce healthy hair – it has even been used for hair regrowth.Argan oil has a number of benefits when used on hair. It can act as a moisturiser for the scalp to fight dandruff and dry scalp. It can also promote the growth...
---
• argan oil • gorgeous beauty & care • hair mask • hair treatment • keratin • keratin shampoo • moroccan oil • qgorgeous.com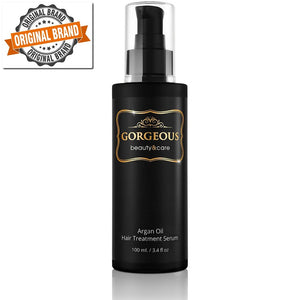 Argan oil is a product of the Moroccan argan tree. It is extracted from the kernels of the argan tree to be used as a moisturiser, conditioner and softener for skin and hair. Often dubbed 'liquid gold' for its amazing qualities, it contains large amounts of beneficial nutrients including vitamin E and fatty acids, which have many positive effects when applied correctly. It's proven results are the reason people are using argan oil for hair and all areas of the body.https://goo.gl/TmPbJL
---
• argan oil • gorgeous beauty & care • hair mask • hair treatment • keratin • keratin shampoo • moroccan oil • qgorgeous.com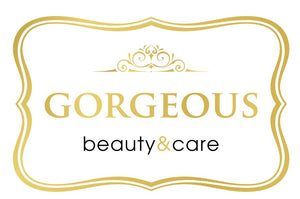 It's a process that tends to bind keratin to hair. A hot flat iron is used for sealing process. The heat from ironing makes the mixture work for straightening the hair. There are other chemicals too along with keratin. Without those chemicals, keratin cannot function properly. This whole process takes about 90 minutes or so. If you have longer hair, it may take a bit longer. Once you have been through the sealing process, don't wash your hair for about three to four days. As this whole process of locking the keratin takes time.https://goo.gl/TmPbJL